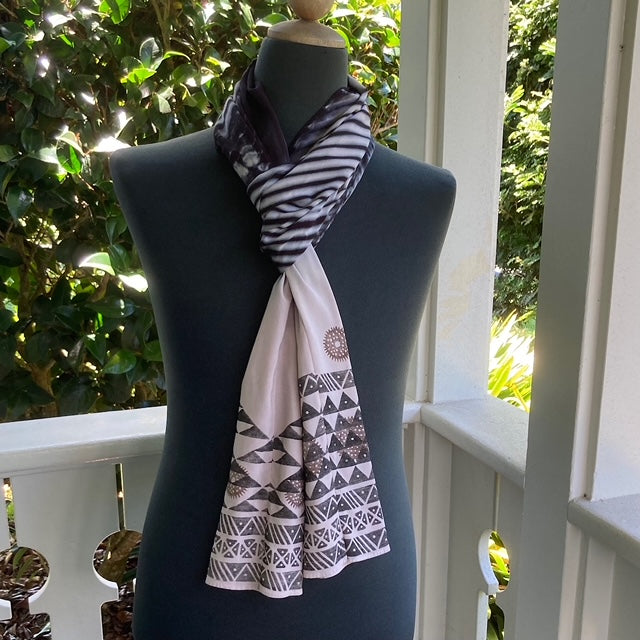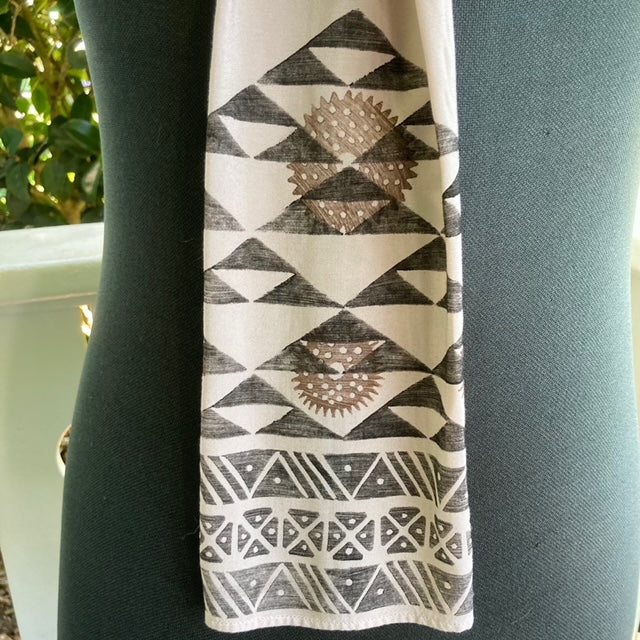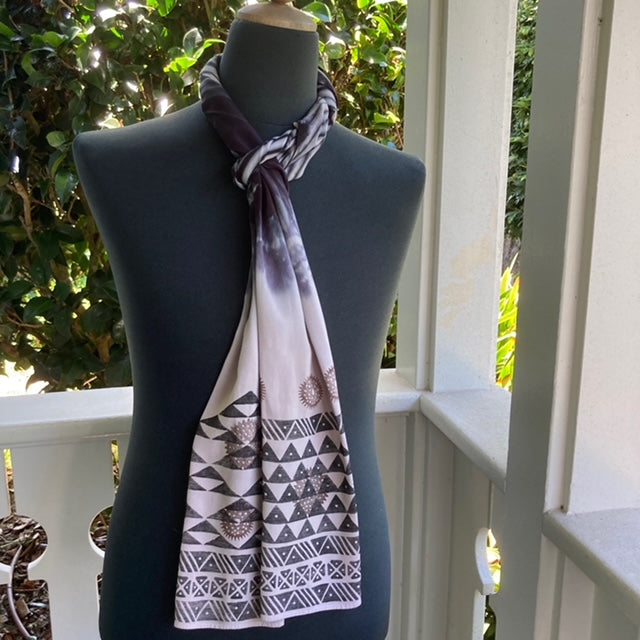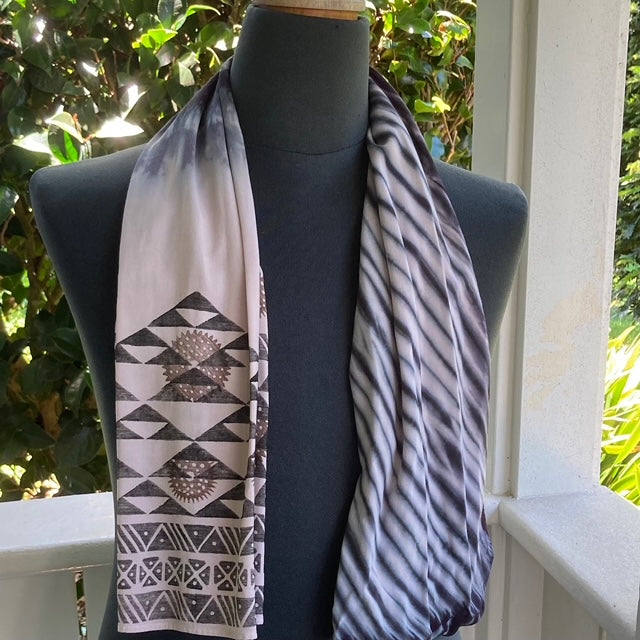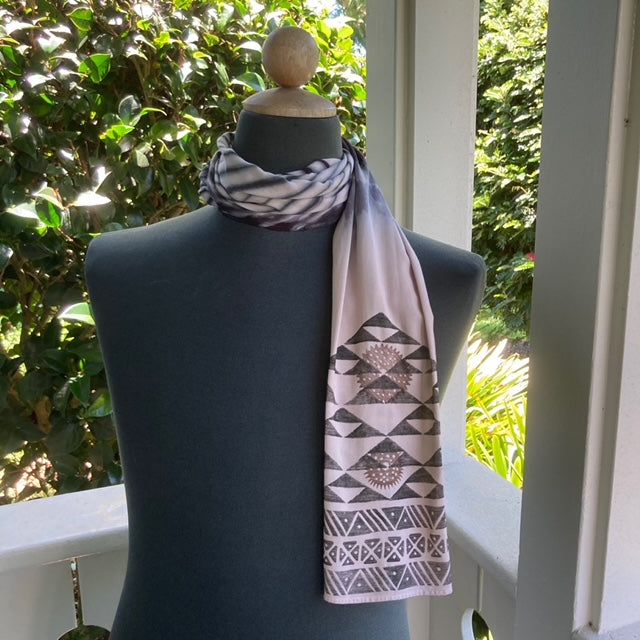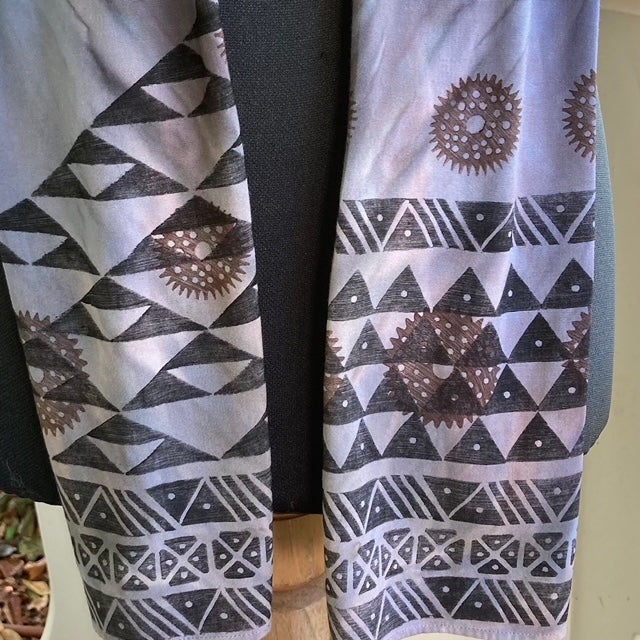 Fusion (Ohe Kapala + Shibori) Rayon Scarf in Black and Cream with the Wana
We love both the ohe kapala stamping and the shibori stripes and we decided to combine the two techniques in one unique scarf we call our Fusion Scarf.
The ends are stamped by hand in the ohe kapala method and the middle section is stamped in the Arashi Shibori pole-wrapping method. 
These are approximately 9.5" at its widest and 80" long so you have lots of different ways to wear it and of course, since they are one-of-a-kind, no one will be wearing another fusion scarf exactly like yours.
This is a Black with Red Undertones and a Cream with Stamping in Brown (Wana) and Black on the ends. Each end is different but coordinating.
These are folded over and tapered at the ends so the ends never flip over when you're wearing them.
Note: Due to monitor differences, the color on your screen may not match exactly the actual color of the item.