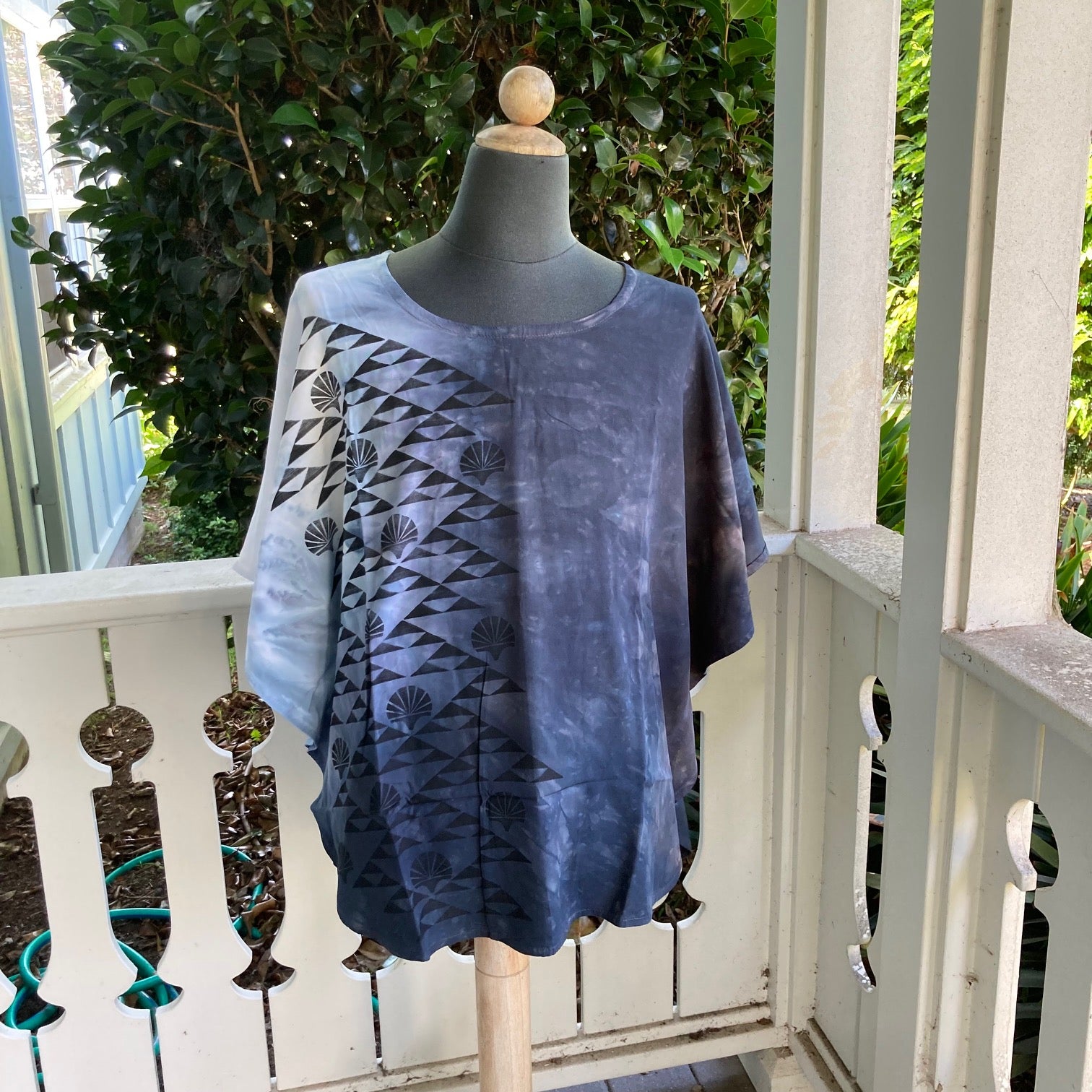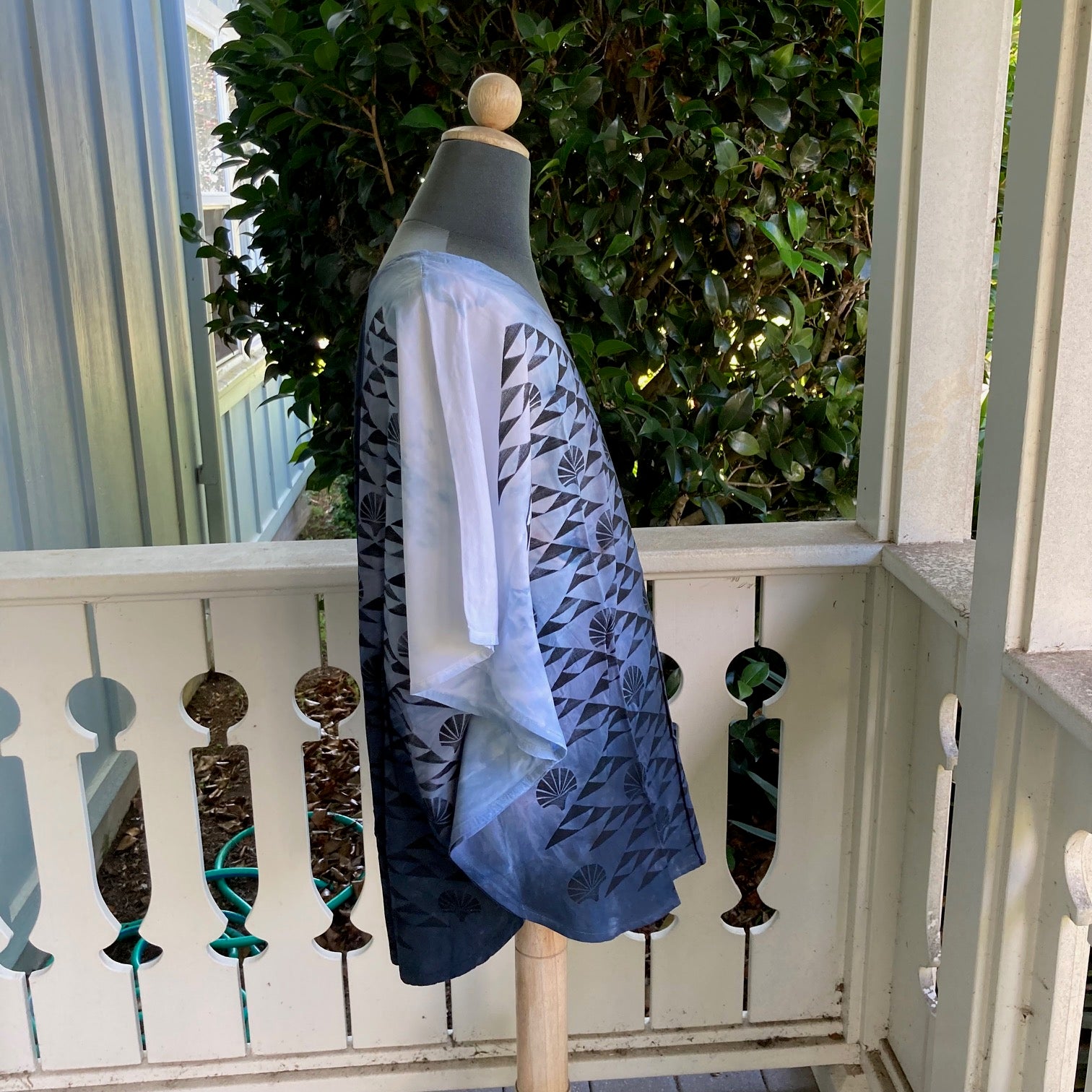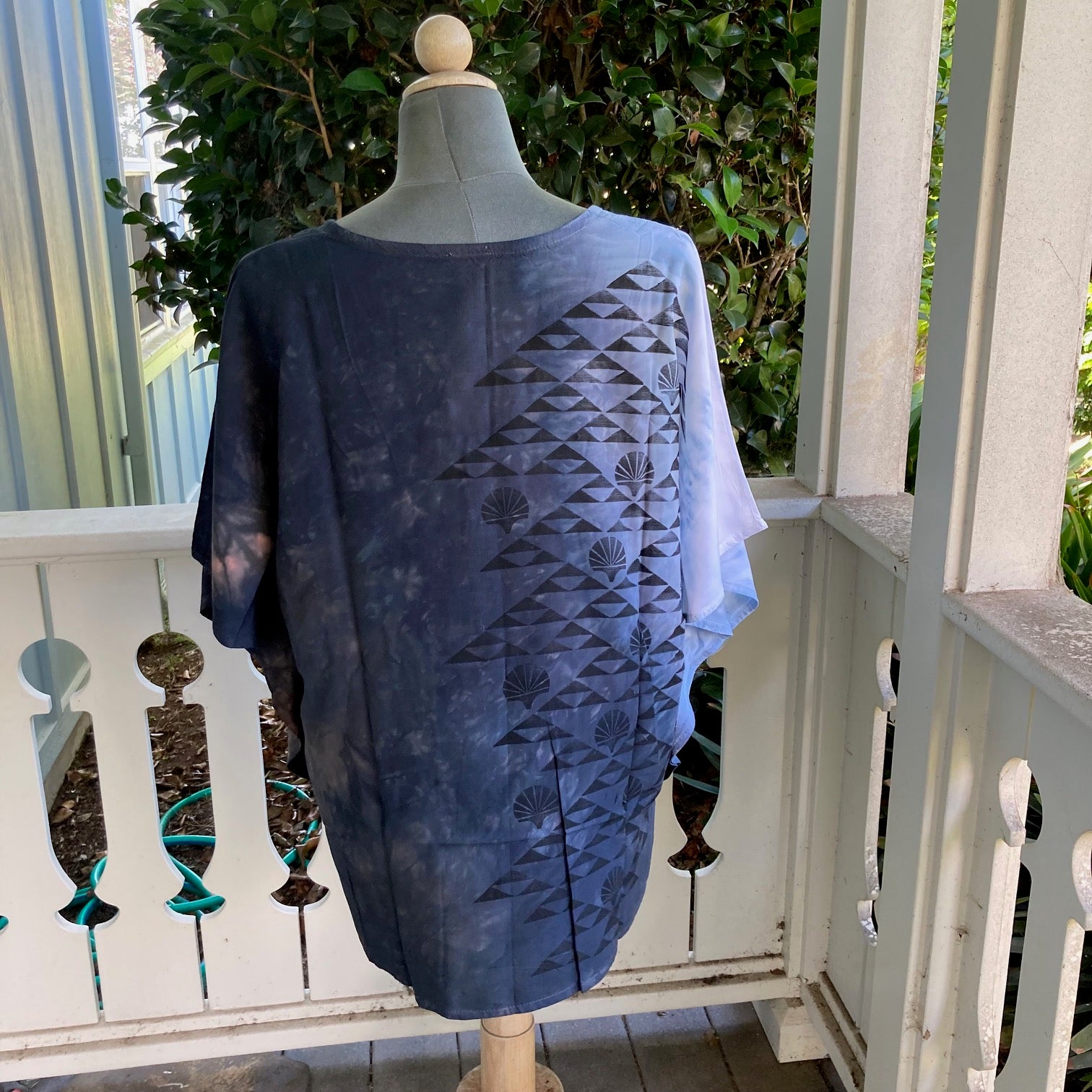 SIZE MEDIUM Ohe Kapala Blouse in Charcoal and Blue with Mauna and Lehua
Our new U-shaped blouse in a lightweight rayon with a scoop neck and butterfly sides is comfortable and easy to wear. Very flattering.
Care: Hand wash in cold and lay flat to dry or machine wash in cold on delicate in a mesh laundry bag.  Machine dry on delicate.
Color:  Charcoal and Blue  with Black Stamping of the Mauna and Lehua 
NOTE: This is the exact blouse you will be receiving. 
Size: Medium The hip measurement is the most important
Size   Bust        Sleeves   Length           Hips (across front only) 
S         21         14          31            21
M         25         15          31            25
L         26         16          32            29 
XL        27         17          32            30
2X        29         17          32            34
3X        35         20          33
Note: Due to monitor differences, the color on your screen may not match
 exactly the actual color of the item