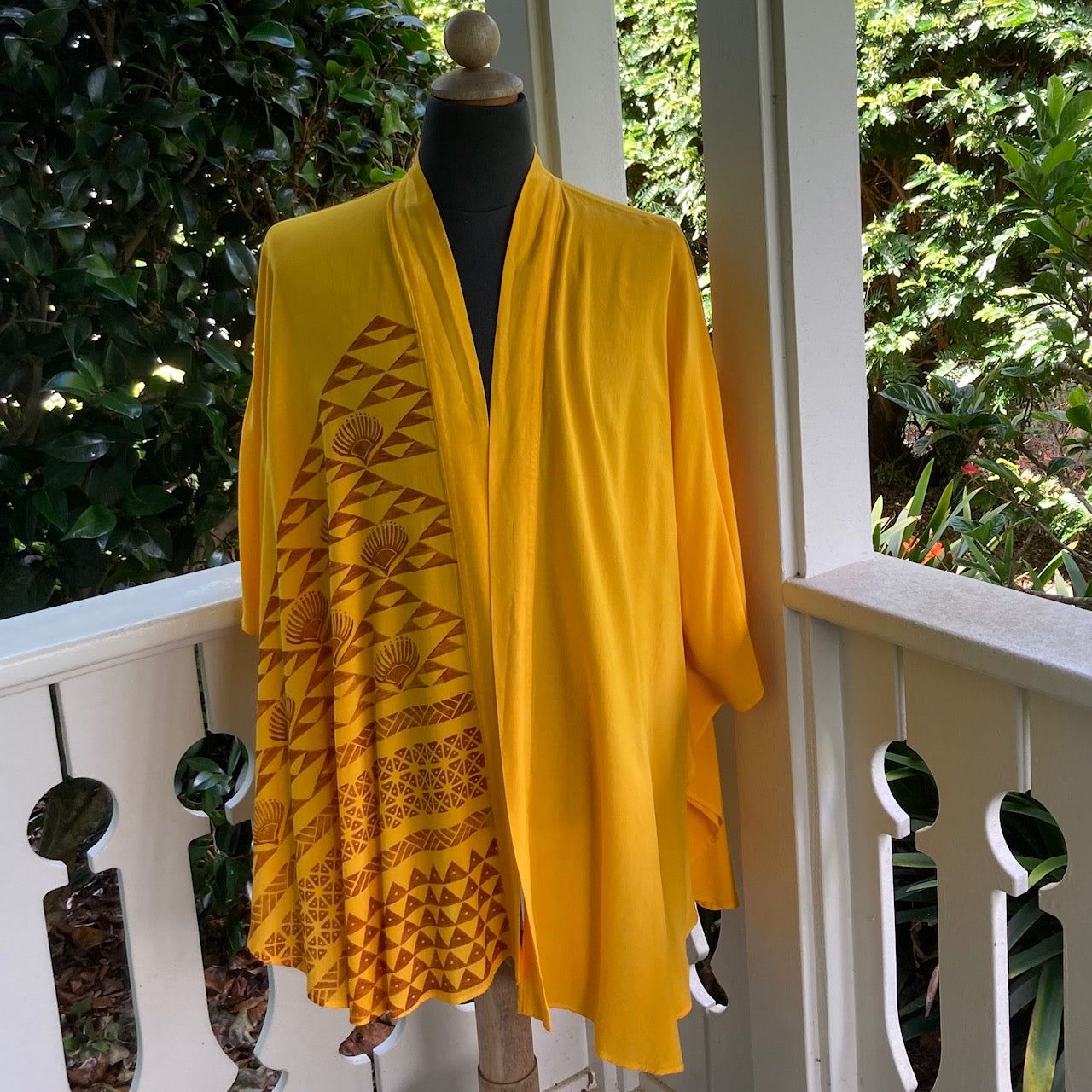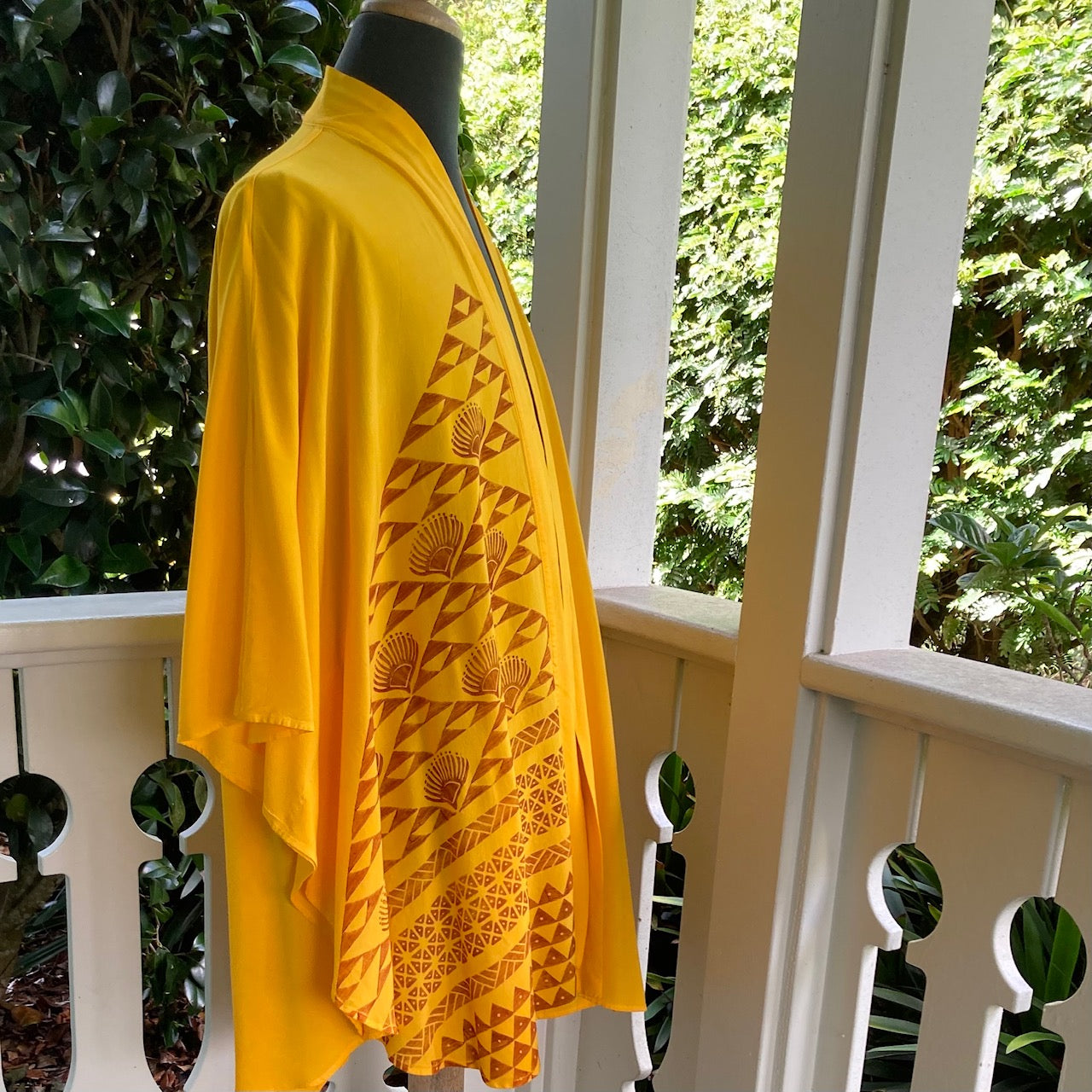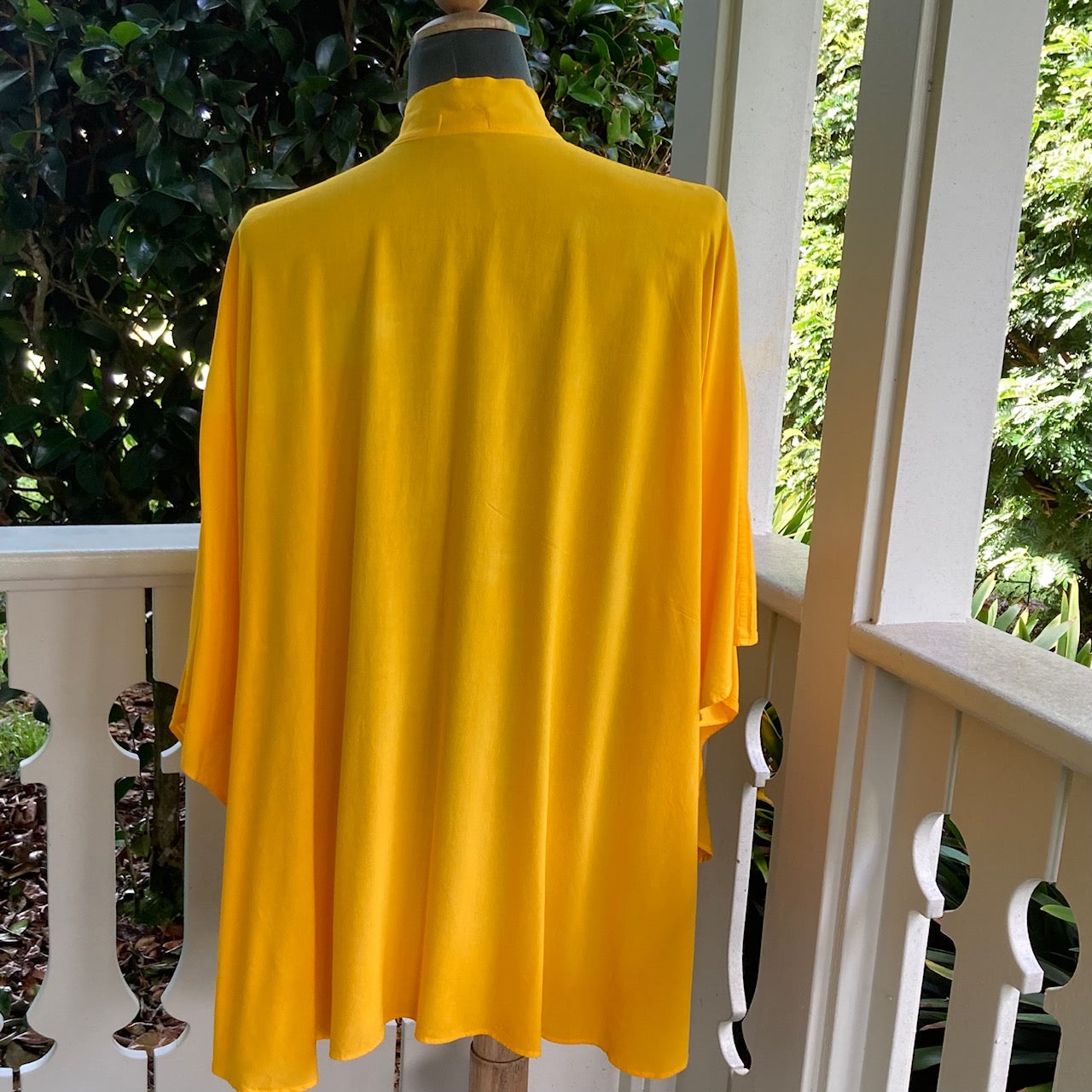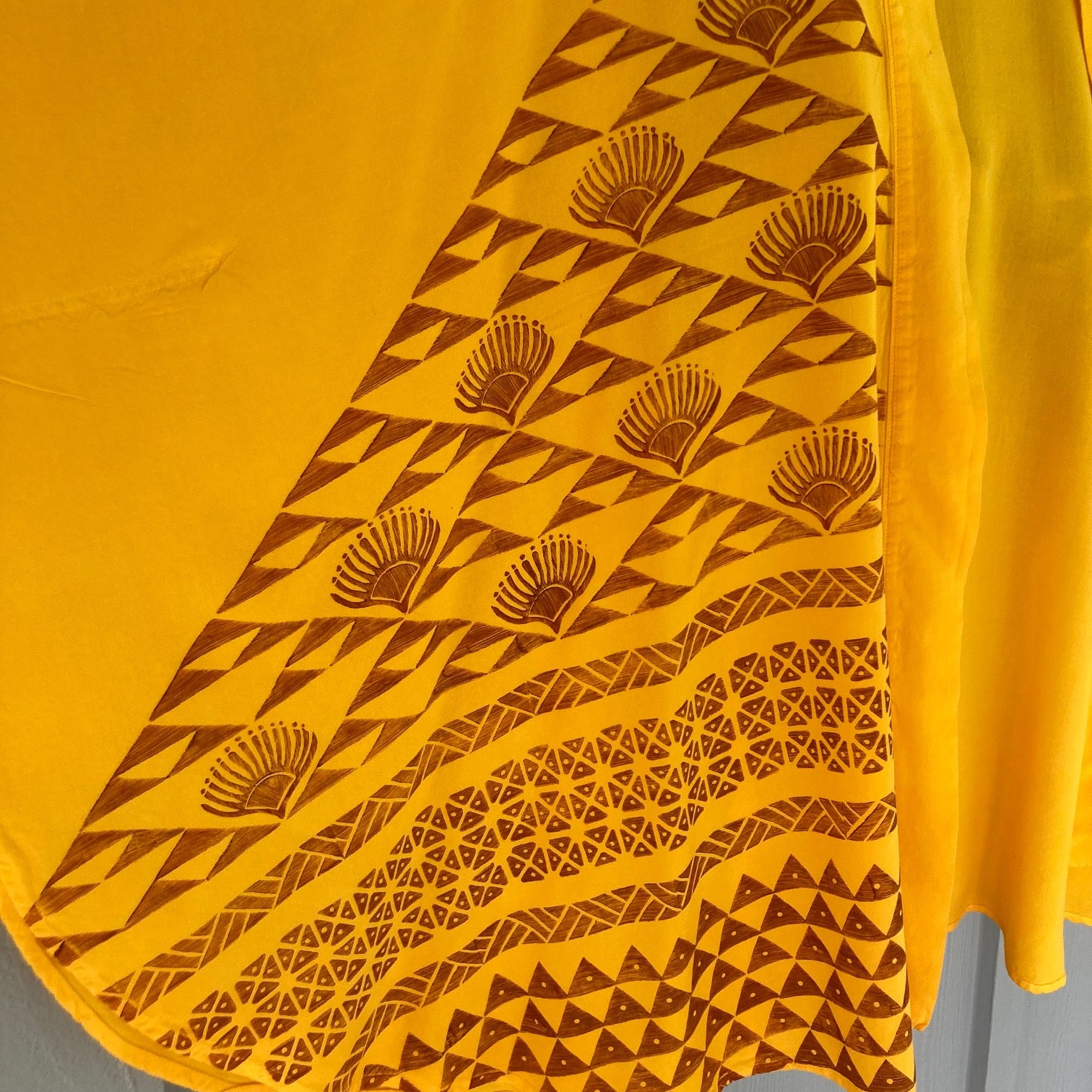 Ohe Kapala Kimono Wrap (KiWrap) In Golden Yellow Stamped with the Mauna and the Lehua Flower
Our rayon kimono wraps (kiwraps) are similar to our shrugs but a little longer, a little flirtier and a little more artistic.

It's a one size fits most wrap with an open side seam below the arm that makes it comfortable and workable for a variety of body types. The curved hem gives some flair. 

We dye and stamp it by hand, one at a time. We even carves our own ohe kapala (bamboo stamps).  No two will ever be exactly alike because we don't mass produce or leave the sewing or dyeing to others. We do it all in our studio in Waimea on the big island. We're proud of our work and want you to know our quality is top notch. 


This is a Golden Yellow stamped in Brown with the Mauna, Lehua Flower, Lauhala and other designs.
Measures 33" in length and 70" from the end of one sleeve across the shoulders to the end of the other sleeve. It comes just above the knee on someone who is 5'6. 
Note: Due to monitor differences the color on you screen may look different than the color in person